I manage the digital marketing for a wide range of clients, from small businesses to larger organizations across Canada and the United States. Social media is an incredible marketing tool, and small businesses can leverage this tool at no cost when they execute a campaign themselves, or at very low costs if they outsource to a trusty not-so-rusty virtual partner.
I understand that small businesses often have very small budgets, so I decided to write out this Do-It-Yourself social media marketing plan to help. Small business owners can get rolling with an effective marketing plan on their own by following this guide. All it takes is a bit little elbow grease. Or, if you decide that your time and skills are better applied on other aspects of your business, this plan can be outsourced in a very cost-effective way to an experienced virtual partner. Either way, the value of a well-executed social media marketing plan is huge!
There is no comparison between the cost of more traditional marketing techniques and effective social media marketing. You can get started with social right away, and it will only cost you a few quarters and a bit of a time investment.
Preparation
Ready, set, go! Talk is cheap, and I'm all about action. Here is the information that you'll need to create not just a plan, but to start actually executing that plan yourself right away.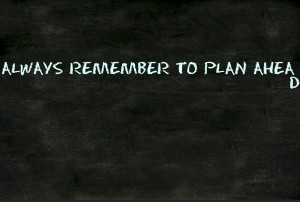 Define Your Brand
First things first. You need to get your brand straight. I recommend that you start with key word generation to create a go-to list that includes the right language for your brand. Fill your list with words that evoke the feelings you want to be associated with your business.
Use this word sheet as a point of reference for your content generation for both your website and for your social media marketing.
Also, if you haven't already, establish:
Your Mission Statement
Your Business Values
Your Elevator Pitch
Every business needs to have these straight before they can effectively move forward.
An important part of defining your brand is:
Understand Your Target Customers
You need to be able to justify why your business' products or services are the right choice for your customers:
Identify your target customers
Identify their needs
Demonstrate that you understand their wants & needs
Explain how your products or services will fulfill those wants & needs
Prepare your Website to Support your Marketing Plan
You might already have a website, but before you get rolling on the social media marketing you should go through it again and make sure that it includes these important elements:
An About Section – Your Story

Include why you've come to this area of focus

Why Your Company is the Right Choice for Your Customers

Copy that demonstrates that you understand your customers wants & needs (see above.)
Explain how your products or services will fulfill those wants & needs

A Blog

Yes, you need a blogroll. This is very important for your search engine optimization (SEO) and for content that you can reference on social media. For WordPress websites, these are 'posts' rather than pages. Even if you don't blog on a regular basis, you should need a select number of key blog posts to really support the launch of your social media plan.
Key Blog Posts – important for SEO

You will want to identify a minimum of 4-6 blog topics for blog posts that will establish you and your business as trustworthy experts. These blog posts will include your keywords for search engine optimization, and they will establish you as trusted specialist in your area.

Examples of key blog posts for a Gift Basket company located in the Niagara Region

*Ex. 1 – So you're looking for the best gifts in Niagara? – The format of this blog title is important because it contains the key words "best X in Y" word order which is what most people put into Google when they are doing a word search.
Ex. 2 – The importance of shopping local for holiday gifts in Niagara
Ex. 3- Christmas Gifts in Niagara, Ex. 4 – Birthday Gifts in Niagara, Ex. 5 – Get Well Gifts in Niagara, Ex. 6 – Condolence Gifts in Niagara
Ex. 7 – How to pick the perfect gift when you don't know what you're looking for

After you've got your key blog posts, you can (and ought to) continue to blog on an ongoing basis. It's a very worthwhile effort for most businesses to blog on a bi-weekly or monthly basis.
Social Media Marketing
Determine your Platforms
While there are many social media platforms, when you're first getting started I recommend one of the following combinations for your target areas of focus:
Twitter combined with Facebook for consumer, recreational, or entertainment businesses
OR
Twitter combined with LinkedIn for professional services
*Add Instagram to either of these combinations as Phase II of your promotions*
Twitter does not come naturally to most people. I always hear the same reaction: "I don't get it." I can relate. I remember when I "didn't get it" and just ignored Twitter as a tool. But here's the thing; for most businesses, Twitter is the most important platform. It does require a bit of a learning curve but when approached with the right strategy, it's an excellent branding tool. What takes some getting used to is that Twitter is mainly a platform for businesses to talk to each other. However, those businesses are run by real people, and when you engage those real people via their businesses, they grow to recognize and respect you. It's a great way to build brand awareness.
Facebook is everybody's favourite tool because most of us already use it for our own social reasons. Great! Except that Facebook is constantly changing its algorithms and no matter how many people "like" your page on Facebook, almost none of them will see your posts in their news feeds unless you pay to boost your updates. If you want Facebook to be effective, you need to create a budget to boost your posts. Otherwise, you can post daily but only a small percentage of people will actually see what you're sharing in their news feeds.
When it comes to Facebook, it's also important to know your audience. It just isn't the right platform for certain types of businesses. Consumer, community, recreational, entertainment, etc. are all industries that work on Facebook but professional services usually don't. Sure, you can have a Facebook page, just don't make it a primary focus area for your marketing campaign unless you're ready to invest a solid budget to boost your posts. Paid advertising on Facebook can also be effective.
LinkedIn is where it's at for professional services. This is a great place to share blog posts that link to your blog and also articles that you publish directly on LinkedIn that will reinforce your expertise. This is the right place for all the serious, professional content that feels inappropriate on Facebook. Work to build your network and focus on your personal profile to build your own brand as well as your business page. Share information from your business page on your personal profile and add additional commentary so that the content you're sharing feels professional but also conversational.
Instagram can be a great tool for certain types of businesses that are naturally visual. If you have a business related to food, recreation, fashion and style, beautiful objects, people, or places, Instagram could be great for you. I recommend Instagram for restaurants, retail, and other highly visual businesses. The nice thing about Instagram is that you can use as many #hashtags as are appropriate and generally, the more the better. Put most of the hashtags at the end of your update, with an occasional hashtag in the middle of the sentence if you really want to emphasize it.  If your business isn't particularly visual, put Instagram on the back burner until you've got to a place where your other platforms are really working for you.
Pinterest is a good option for businesses that will be generating a lot of imagery and a high volume of blog posts. The most effective Pinterest campaigns are those with strategic visuals, usually created to include written text to describe a "hook" that will draw people to click through to the website. To make Pinterest effective as a marketing tool, you definitely want to drive people to your business page. Linking to a blog post on your website is ideal.
**Small business owners should be cautious about Pinterest when first starting out. You can certainly start a designated Pinterest board but it can be a major distraction, sending you down a time consuming rabbit hole without much return. Unless you have a completely visual business, like a fashion store or restaurant, set Pinterest aside and focus on the other platforms. Pinterest, and an increased Instagram focus, can be good areas to build up once you've established a solid Twitter and Facebook base for 6+ months.
Google+ is also a good idea though it's used primarily for SEO purposes. Set up your posts from Facebook or LinkedIn to share automatically on Google+. I always set all of my clients up with Google+, even if it's just passive posting.
Select a Social Media Management Tool
For small businesses, I like Buffer because it's very user-friendly and you can load up a pretty good amount of content for FREE once or twice a week without having to upgrade to the paid service. When you are ready to upgrade to the paid service, it's inexpensive at just $10 USD a month. However, a small business can get started and continue to operate for free for quite some time. I've been using Buffer to manage many of my clients' content for free for over a year now and it's great.
For larger businesses that want to invest in more automated systems, I like MeetEdgar and Oktopost. You'll be paying $50+ a month for these services, but they're both very good in different ways, and the service is worth it if you have a high amount of social volume. MeetEdgar is great if you have a lot of "evergreen" content like blog posts with content that will continue to be relevant 6 months from now, next year, and in 2 years. Meet Edgar will automatically cycle through your content for you.
People always ask me about Hootsuite, Sprout Social, and the various other platforms. I've tried most of the tools that are available and they each have something to offer, but personally I'm not that keen on the others. I've mentioned my favourites above, particularly Buffer and MeetEdgar. The other platforms each have some value,  but to get into details would be to write an entirely separate blog post. For now I'll just say that Buffer is my favourite if you're on no budget or a modest budget, and MeetEdgar is great if you've got a high volume of content and a budget o burn.
Strategic Content
It's not all about sales! A good rule of thumb is that your social media content should only be about 20% promotional. The other 80% should be information that's interesting for your audience; that will engage them, build your relationship with them, and establish trust in your interest in the industry in general, not only for your own purposes. For more helpful information about your marketing content, read:
Determine your Hashtags
It's a good idea to brainstorm and establish an ideal list of hashtags to use whenever you have characters to spare on Twitter, and to use like crazy on Instagram. On Facebook, just use one or two but don't overdo it.  Your choice of hashtags will depend on your business and your target audience.
There's a trend to create hashtags that are "cool" and unique to your business, but I disagree with that approach. What's the point of making up a hashtag that no one else will ever use or look for? People don't absorb the ideas of new hashtags very easily, so they generally fall flat. I like to emphasize the use of hashtags that your target audience are naturally already searching for, that are already hot with a lot of traffic and activity, and that are straightforward and easy to read.
Example: For a gift basket company in the Niagara region, hashtags might include
#Gifts
#Niagara
#Christmas
#GiftBasket
#shoplocal
Create a Social Media Content Library
This is important. The key to efficiently managing your social media marketing is to streamline the process to make it quick and efficient, and to avoid duplicating efforts. There is no reason to recreate the wheel every time you want to post something. Twitter in particular moves very quickly. What you post today can be used again 3 months, 6 months, or a year down the road. You can either use the exact same post again later, or you might reword it slightly while still conveying the same, important message later and url.
For Facebook or LinkedIn, rewording and tweaking the message will be more delicate so as not to become repetitive, but remember that most people will not take note of your message the first time, and consumer memories are short. By keeping a library of your content, you'll become faster and more efficient at managing your social media campaigns.
To kickstart your effort, dedicate some time to generating content and create your own marketing library. Generating content in advance, and then adding to it periodically, will save you a lot of time and efficiency in the long run. You will want to generate approximately 60 (or more) posts to get started. Your posts should be no more than 140 characters so that they are suitable for Twitter. Use bitly to shorten your links so that they're appropriate for Twitter. 
Create separate sections in your library for different types of content, and different tabs for different campaigns. For example, you might have one tab dedicated to holiday or seasonal posts, or a campaign revolving around one specific event, or around one product. Keep your campaigns separate for easy access. I like to use Excel as a library because you can divide your content up by columns and in separate tabs without having to pull from multiple documents. And of course, you can calculate the character count which is very important and time saving for Twitter.
⇒ To order my my Social Media Library  template, click here. It includes a Twitter-count formula + instructions on how to manage your library for just $5.00 CAD. *Also useful for new virtual assistants who are just learning the ropes about managing social media for clients. ⇐
Step by Step: Executing your Social Media Marketing Campaign
It's time to put the plan into action! Here's the step by step process.
Pull posts from your Content Library and track the content that you've used. (Click here for a template.)
Using Buffer or the platform of your choice, load up content for Twitter, Facebook, LinkedIn, and Google+. (Recommendation: just use the same content for FB, LinkedIn, and Google+.)
Load the content in advance and make a note in your calendar for when the content will run out so that you can load more. Make social media a recurring task in your calendar.
Managing social media can be a lot of fun, but sometimes it can also be time consuming and burdensome. Remember, choosing the DIY approach is basically free whereas traditional marketing can be very costly. There is a lot you can achieve on social media, especially on Twitter when you start tagging and engaging with the right players in your niche. If you haven't got the time to effectively manage your own campaign, my social media packages start at as little as $112 a month. Contact me to discuss your needs.
Frequency
2X a week load Buffer and generate new content as necessary.
Daily X 10min on Twitter for retweets and conversation.
2X month try to write a new blog post, even if it's very short.
About your products/services
News
About your business location or niche
About special occasions and holidays
Include pictures whenever possible
Use the new blog posts to create at least one "hook" to add to your Content Library that will drive people back to that blog post. I usually generate 8 to 12 hooks for each blog post.
Recommendations for Twitter
Identify and follow relevant businesses and organizations.

About 100 is a good goal to start with. Avoid just following people's personal Twitter accounts and focus on bigger players in your area and industry. Eventually the goal is to gain more followers than the number of people that you're following.
Don't follow people just because they follow you. Only follow people who are relevant or who you are actually interested in.
Avoid following irrelevant celebrities and public figures, etc. unless they might provide information you might actually decide to retweet.

Twitter Posting Goals
Twitter posting goals: 3+ posts a day (6 or more for larger campaigns)
1 general promo tweet per day
1 informational tweet with a link to a blog post per day
1+ other interesting or funny quotation, article, etc. per day – link back with the @symbol whenever you're including content from someone else who is on Twitter
As many appropriate retweets as possible from your niche or location
As many conversational posts as possible replying to and tagging using @ to create conversation and relationships with people and businesses in your nice or geographic region
Recommendations for Facebook 
Posting Goals

4-7 days a week.
1-2 daily max. unless there's something exciting and special to post about (like the Blue Jays winning the world series, but not an every day event)
Including an image is always best for Facebook

Create conversation

Ask questions
Share lots of imagery which gets more attention than text-only posts
Create events
Explore ways to be conversational and engaging
Recommendations for LinkedIn 
Update your profile

A thorough, engaging profile is extremely important
Update your profile regularly

Create a business page as well as your personal profile
Post business content to the business page, then share it with commentary on your personal page
Posting Goals

4-7 days a week
1-2 daily max. unless there's something particularly interesting to write about, like news or events occurring in your industry
Including an image is always best for LinkedIn

Endorse your connections

You can build good will by endorsing people in your network for the skills you're familiar with

Engage

Share and comment on other people's articles that are interesting in your industry
Recommendations for Instagram
For Instagram, start an account but unless it's specifically part of your strategy, don't feel rushed to get ramped up right away. Post images as you get a chance to take them, and get your feet wet by finding other interesting people to follow.
Unlike Twitter, it's fine to follow as many people as you find interesting on Instagram. It's helpful to get the hang of how Instagram works before trying to really focus on it for business. When you do post, use as many relevant tags as possible. Post as much as you want if you have interesting, relevant photos to share, but don't dwell on it too much in the beginning because it can be time consuming. I recommend building your Instagram up slowly for a few months, and then hitting it hard once you're established.
Create aProfile

Include a brief business description with your website and 1-3 key hashtags.

Content

Take lots of photos at once, or save lots of images to your phone or tablet in batches so that they're ready and easy for you to grab when you're ready to post.
Include videos along with your images. Videos are quickly gaining popularity.

Tag Generously

Use your strategic go-to list of hashtag and be generous with their use.

Posting Goals

1-21+ times a week, depending on how much it's part of your strategy.

Engage

Download a regramming app to share other people's images as well as your own. Search hashtags that are compatible with your business and give credit to the person you're regramming to build relationships and good will with your network.
Comment on other people's pictures and regram whenever possible.
That's all you need to get started!
I really do believe that Twitter is the most effective tool for most small business, followed by either Facebook or LinkedIn, depending on your industry. Instagram can be a good goal for Phase II of your marketing campaign. Later.
Don't get overwhelmed. Stay focused. It takes a little elbow grease, but you can run a very effective social marketing campaign yourself if you're willing to put in the work.
Review Your Progress
Once you've been up and running for a month, review your progress. Then, set a benchmark for yourself for month 2 and make sure that your efforts are working. Tweak and course correct your campaign on a monthly basis if you aren't getting the results you're looking for.
If you need help with your social media marketing plan, either for the long term marketing or just to get it up and running for the first 2-3 months, please don't hesitate to contact me. I can help to create a model for the first little while that you can then follow later, and my plans start at just $112.00 per month. If you have any questions, just ask.
Best of luck!