Everywhere you look, marketers and social media experts are touting the importance of content. It's important to have engaging content to build your audience and increase your client base.
But how are you supposed to get that content?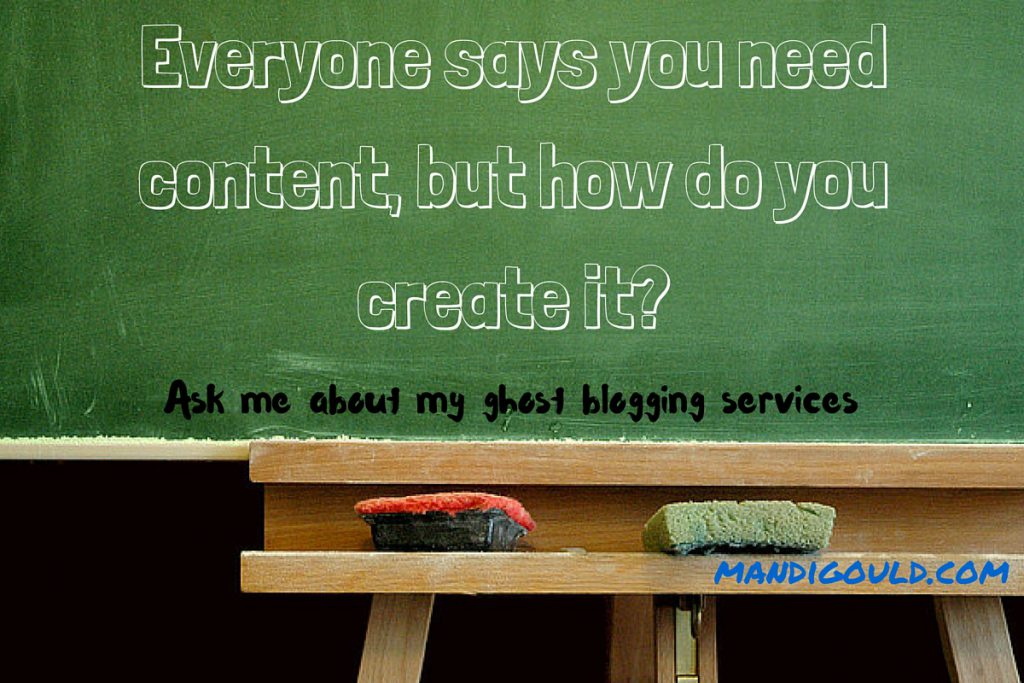 When you're running a business, you're busy with your regular day-to-day operations. Unless you have the luxury of a marketing team, how can you find the time to continuously update your website and marketing content, and to write regular business blog updates? And even if you can find the time to write, what if that's not your particular forte?
If you're not in the habit of writing regularly, you're likely to agonize over a blog post for a minimum of 60 minutes, or probably a whole lot longer. A long-form article might take you hours. What is your time worth? And after all that work, how do you know if the nature of your post will actually be what your audience wants to read?
Writing engaging content requires strategy and experience. A professional ghost blogger can generate customized content that's targeted to your audience in a fraction of the time that it would take you, and at a fraction of the price that your own time is worth.
It's true what they all say; the key to marketing to today's customers is through content. You can get the most out of your business blog by posting regular, quality updates because your audience will come to recognize you as a trusted expert in your industry.
You can easily and effectively outsource your business blog to a professional ghost blogger. The right virtual writing services are professional, economical, and effective. Contact me and start populating your blog this week.