Are you getting the most out of your content?
Nowadays, it's all about content. Marketers and social media experts all agree that engaging content is the key to building your audience and increasing your client base.
One of the best ways to present this content is to have an active business blog.

Your website is like a 24/7 storefront where potential and returning customers can visit you, get to know you, and where they will decide to buy. However, your website should not only be about buying and selling. It should feel like a comfortable cafe, where they have good reason to visit and hang out. Then, when they're comfortable with you, they'll decide to buy.
Your goal should be to create a website where people will want to visit you regularly, and good content is the key to attracting that kind of traffic. Drive people to your website with an active blog filled with intriguing titles and content that will catch and keep your audience's interest.
Once you have a good, active blog with engaging content, the best way to draw people to see that content is to share it on social media. Along with every blog post, you should have a series of 6 to 20 social media hooks that can be shared across your platforms to attract your readers to click.
When your social media campaign runs in tandem with the blog you'll drive more people back to your website. 
This is the way to engage your audience and build a trusting relationship with your readers.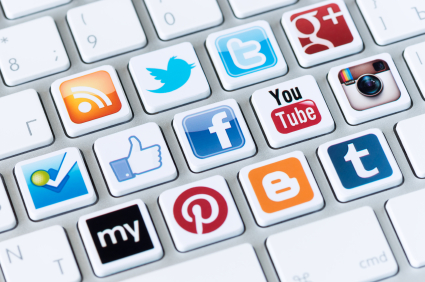 Today's customers are on social media–your customers are on social media.  Your social media campaign should develop relationships that will drive people back to your website. Having people recognize and trust your brand is the way connect with them on social media, drive people back to your website, and, over time, to convert those visitors into buyers.
As part of my own ghost blogging services, I include social media hooks with all of my blog posts. I write unique content and also generate engaging hooks that you can share on social media to get more clicks back to your website. I create customized writing and social media campaigns according to your needs; I can create and manage the entire social media campaign for you, or I can just provide you with the hooks.
Contact me and we can start populating your blog and social media channels as soon as this week.